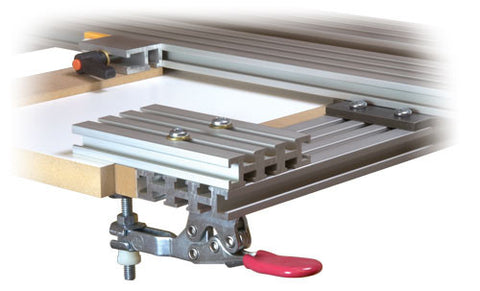 Woodhaven 7900TC Dado Jig Toggle Clamp Kit
The Woodhaven 7900TC Toggle Clamp Kit is the fast and secure way to hold your stock to our Dado Jigs. A 500 lb. toggle clamp attaches to the bottom of the stock fence and a short length of Ultra Track attaches to the top of the stock fence, directly over the clamp. Stock must overhang your workbench a minimum of 2". We recommend two of these - one on each side of the dado fences. Kit includes hardware and one toggle clamp.
Dado Jig Toggle Clamp Kit
Fastest way to clamp your work to our Dado Jig.
Lifetime guarantee against defects in material or workmanship.
Made in the USA!
---
We Also Recommend